We both spent a day with Jo and Paul recently at the Hunter Uncorked festival in Balmoral. This is where all of the wineries in the local Hunter Valley area travel down to Sydney to show off their fabulous wines and ports. $30 for 6 glasses of wine - your choice from the 15 or so wine houses, each with 6-12 wines to taste. By the end of the day we were all feeling a bit wobbly! Coupled with some smooth Jazz music from some local artists it was a really nice day out.
Sarah's parents have visited us recently for 3 weeks and sampled some of the Sydney lifestyle. Their stay included: Featherdale Wildlife Park, Blue Mountains, Jenolan Caves, visiting the cultural tourist sites and general Northern Beach living!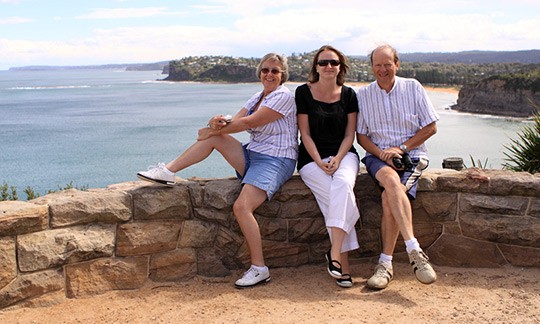 They both really enjoyed the stay and time away from the UK. I hope that the cold weather on arrival back home isn't too shocking for them! It was a pleasure to have them over, and I know that Sarah really enjoyed seeing her parents. Our last night meal at the Manly Grill was superb, and Sarah's Dad said it may have even been the best steak he's ever tasted! It was a shame to see them leave and we're glad they got back home safe and well.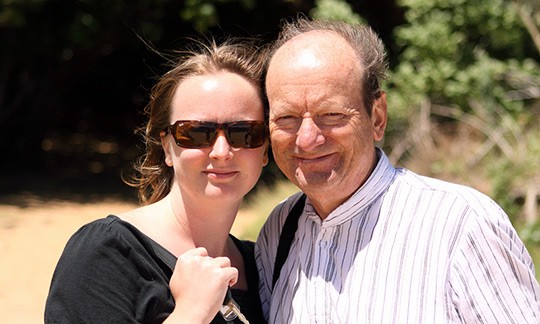 I've now left my contract at Amnesia Razorfish. No more code from this monkey. I've made some good friends there and had started to feel like part of the company. I was flattered to have won their employee of the month award - as voted for by the staff. Some of the comments were really positive and it's nice to receive encouraging feedback from your peers. I wish them the best of luck for the future, particularly during their rapid growth period.
Last and certainly by no means least it was Sarah's 30th Birthday on 21st November! She received some really nice gifts including a digital photo frame from Mark and Lorraine (her brother and sister-in-law) with photographs of her niece, Lily, loaded onto it.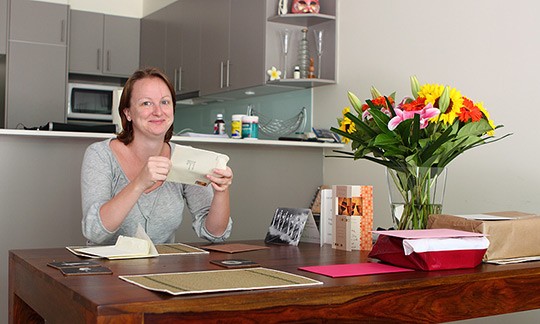 She also received a Nintendo DS with a Brain Training game from her parents - to flex her medula oblongata! Our flat was also decorated by flowers (from myself, Lyndsey and Dan!) and cards for the day.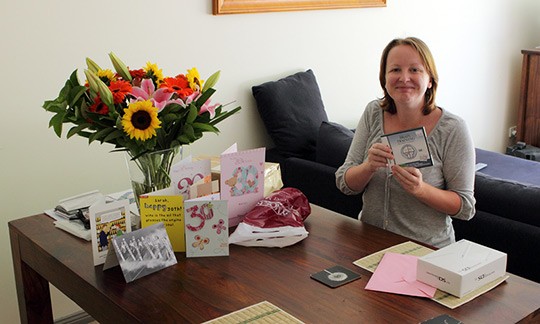 Sarah would also like to thank Nilu, Phill, Lee, Jack & Toby for the Zorbing experience which has been promised on our return to the UK.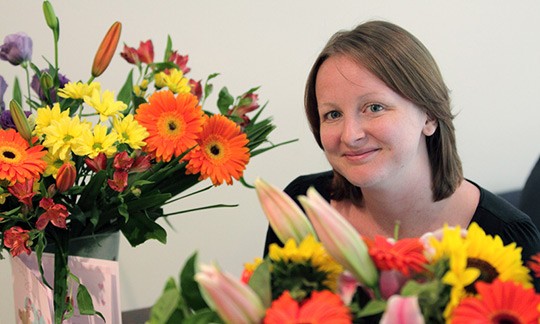 To celebrate Sarah's birthday we walked along the Sydney Harbour Bridge which included the lookout pylon with superb views over Sydney harbour.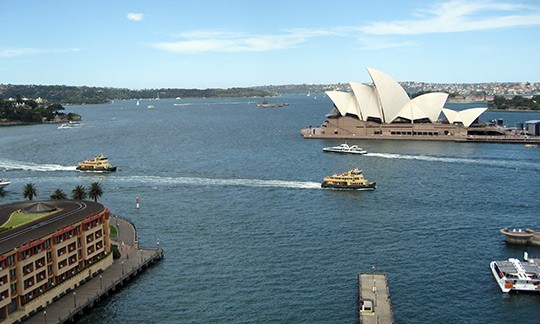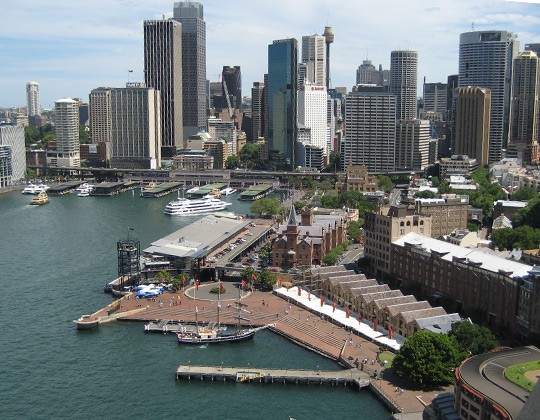 We also had a meal at Hugos at Manly Wharf with Jo, Paul and Sarah's parents. It was a really lovely night out - I am sure Sarah would like to re-celebrate the occasion with her friends back home when we return.