Stu has been enjoying his time so far at Amnesia. I'm still looking for a job - it's been a little tougher than I expected. It seems as though any roles I come across for junior developers want somebody to fill a permanent position - rather than a 3 month contract. A few weeks back I was put forward for a role, much the same as my last contract role in Bristol as a Forms Developer. However, just before I was due to have an interview I was told they actually needed someone with PHP experience - which I don't have! I'm not sure whether it was the agencies mistake or the client, either way I was no longer suitable and was not pleased.
In the meantime I have continued planning our 3 month tour around Oz as well as brushing up on some skills. Stu has suggested I look at jQuery, so I'm working my way through a book at the moment.
The weather has turned a lot colder now. When the sun goes down you remember that it isn't summer. However, it's much more likely to be a sunny day than overcast and drizzly.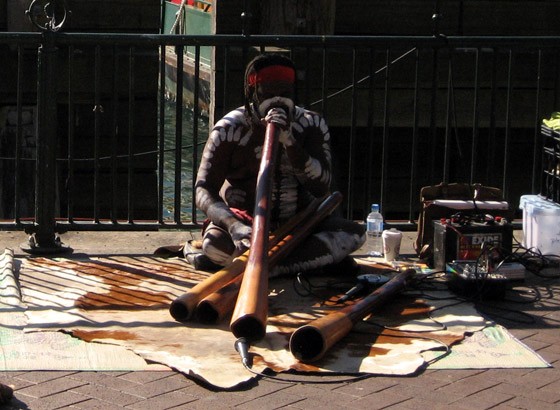 Stu had a mini crisis recently. The day before his birthday he was running a little late for work and decided to grab a cab from Circular Quay. Unfortunately, on arriving into work he realised that he'd left his iPod in the cab... whoops! He rang the taxi company, but no joy. H had resigned himself to having to buy a new one. Luckily (with persuasion) he called again the following morning, and it was sat in their safe.
For Stu's birthday I decided to take him to the Imax cinema in Sydney to see the new Batman film 'The Dark Knight'. Sydney has the largest Imax screen in the world - three stories high! Some of the scenes in the film had been filmed specifically in Imax format, so we thought it'd be worth a visit. The film was great. As for seeing it in the Imax, it was well worth it. The only criticism would be that it was a bit tricky to follow some of the action scenes because the screen is so huge. However, most of the film, particularly the chase sequences and cityscape shots were amazing. Well worth seeing if you haven't already! After the film we found a cosy Italian restaurant in the centre of Sydney called La Bora Pizzeria. I think it was a pleasant end to Stu's birthday.
At the weekend we headed over to Stanmore, West Sydney, as we'd been invited to a 'Christmas in July' party by our friends Steve and his girlfriend Olivia. Olivia had laid on some lovely food, and the people we met were really friendly and good fun. When the party wound up about 11:30pm-ish, we headed out with Steve, Liv, Jenny, Mike and a few other guys to a pub in Newtown called Kelly's. Luckily we shared a cab back home part of the way with Jenny and Mike, who lived in Mosman, North Sydney. One thing we hadn't realised was that cabs include the Harbour Tunnel toll in your fare (there and back). The eventual fare was $78! A record for us so far.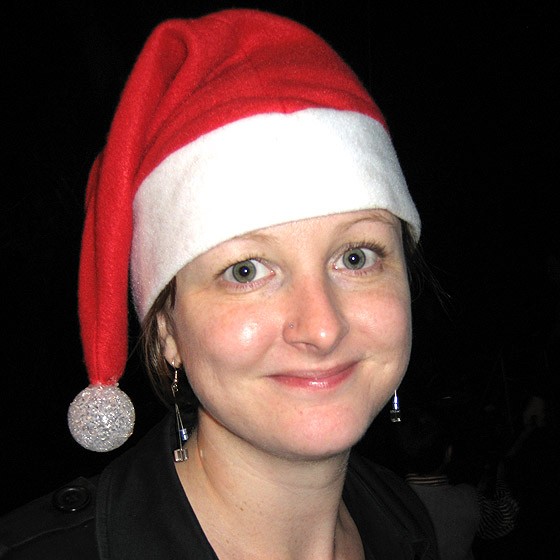 We are considering a move into the city centre. Our apartment lease is up in September and we'd originally planned to stay on here til we went travelling. However, we're thinking that moving more into Central Sydney might be a good idea - it could save us some money and commute time. We have a viewing of a place tomorrow, but I'm not holding my breath at this stage. The nightmare of finding our current place is still quite fresh in my memory!
For those who haven't heard the good news already, my brother Mark and his wife Lorraine are the proud new parents of a baby girl who was born on 28th July. My new little niece is called Lily Amber Peters and she looks totally adorable. I can already see the resemblance with Mark. It's a shame we can't be there to see the baby in person, but all in good time! We'll just have to make it up to her when we return to the UK.