We've been having rather a lazy time this week (...just this week?!). The local bookstore, which also doubles as an internet cafe, runs a book exchange program. You can buy a book, read it, then sell it back to them at half the face value. A rather cunning plan that lures you in with the prospect of half price books, until you realise that you've spent more on books in a week than you would have normally spent in a month. Stu has bought some computer and business related titles and I've been topping up with some James Herbert - scary horror thrillers. Our Sony eReader hasn't worked out all that well. The screen is just too small to read properly, and I dread taking it anywhere near the bath!

We have visited the Sydney Aquarium on Darling Harbour, just south west of Circular Quay. You can take a bus, monorail or enjoy a short walk through the CBD. There are plenty of bars and restaurants on the waterfront.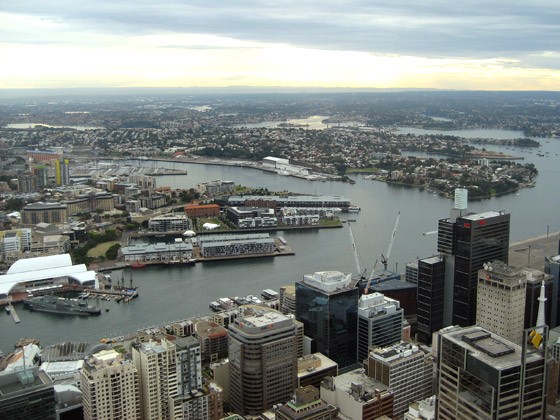 We stopped at a place called The Cargo Lounge for lunch. I'm sorry to say that it was a bit naff. Stu ordered a pizza which he later described as a "cheese frisbee" - ergh! Certainly not up to Roman standards. Genuine Italian cuisine is unbeatable; simple, fresh and tasty - not yellow, fatty and disc-shaped!
The aquarium was really enjoyable with plenty to see, you definitely get your money's worth. The highlights for us included the enormous shark tanks and a huge crocodile.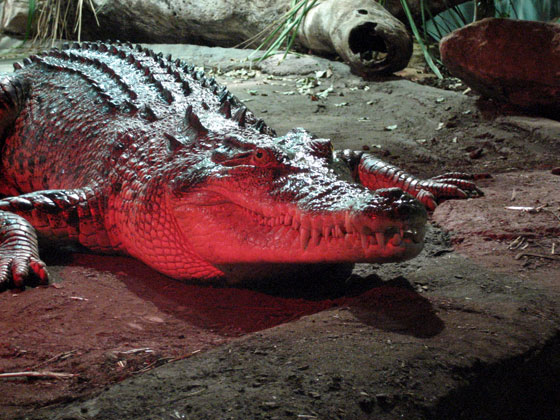 There are several underwater walkways through the tanks - an opportunity to get up close and personal with rows of razor sharp teeth! There were some brightly coloured tropical fish exhibits (cue the gratuitous Finding Nemo advertising).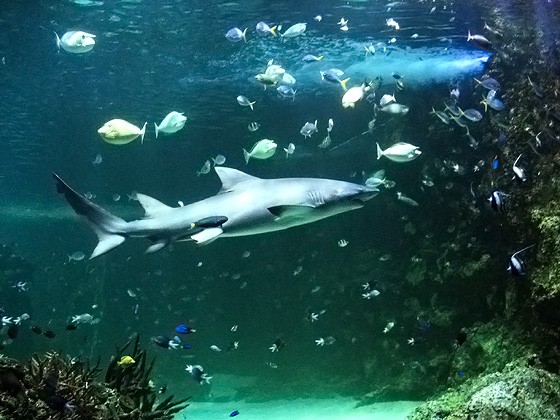 There were some exciting smaller exhibits as well; giant crabs and crayfish, seahorses and cute little tree frogs. There was also a swamp habitat which allegedly contained a Platypus, but he failed to make an appearance. Oh well...
After returning to Manly, we decided on a few drinks at the New Brighton Hotel, followed by a relaxed dinner at the Manly Grill along the beach front. I enjoyed my first Kangaroo fillet in Australia. I've tried it in the UK once before and it was nice. It was cooked perfectly and really tender, slightly gamey with a beef-like texture.
Whilst the weather is starting to cool it has still been dry and warm - temperatures averaging around 21/22 degrees. Not bad for Autumn/Winter. The sun rises at 6am and sets at 5pm. We've been to the beach a couple of times in the last week or so. It's been nice to relax in the peace and quiet and read a book - perhaps some sunbathing when the breeze dies down. The sun is still pretty powerful during the mid-afternoon, so you need to be careful.

It's been amusing listening to the locals complaining about the 'cold'. Once the temperature gets to below 23 degrees, I guess that's Aussie 'cold'. Stu and I are wearing t-shirts and shorts whilst the locals wander around in jeans and fleeces! Lets play spot the Poms!
We have also visited the Sydney Barracks Museum near Hyde Park and the Archibald fountains. This Georgian building is one of the early group of public buildings which still survives. The current exhibit focuses on convict life in the early days of Australian colonialism. There are many displays exploring the lives and experiences of the early prisoners. There is a computer database where you can search by surname or home town. A search on Dartford revealed a few entries - no surprise there! There were also a couple of Peter's as well. There was a case of a teenage man being exiled to Australia for stealing ribbons from a local shop - a pretty harsh punishment! Still, in retrospect, perhaps they were pretty fortunate ending up here!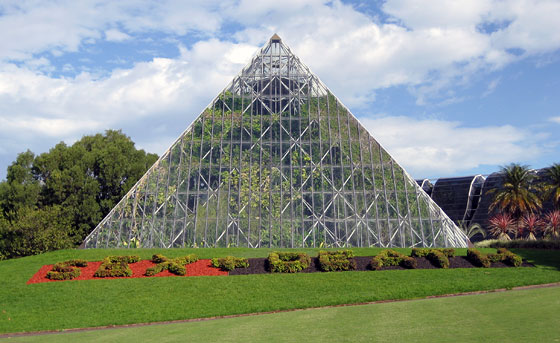 We have also visited the Sydney Centrepoint Tower, following a picnic in the Botanical Gardens. The tower is the highest point in Sydney. At the top you can marvel over 360 degree views of the city and for up to 50 miles around. It was pretty cool to experience a birds eye view of the CBD and surrounding sites.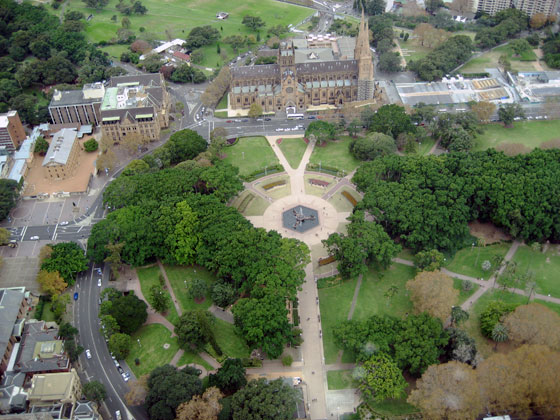 You could also, just about, see Manly and the tops of the trees along the beachfront. Looking carefully enough you can even glimpse the Blue Mountains in the hazy distance. It's a fantastic view. Stu took some great panoramic shots. We grabbed a coffee and cake, and sat for a while gazing out the windows.

Included in the ticket price is a ride called OzTrek. We didn't really know what to expect, but it's basically a simulator fused with Australian history. It's not quite the Universal Studios experience, but was quite amusing and an unexpected bit of fun!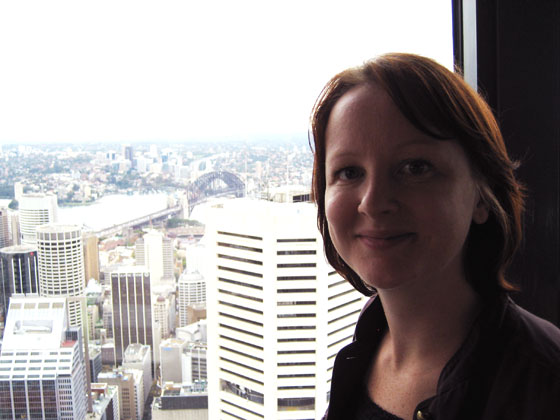 A further remark about speaking 'stralian. We watched a hard-hitting documentary on TV. The dialogue included "...ambo's here ...hold the firies... he got any rellies nearby?". It was difficult to focus on the seriousness of said program after being bombarded with such slanguage!